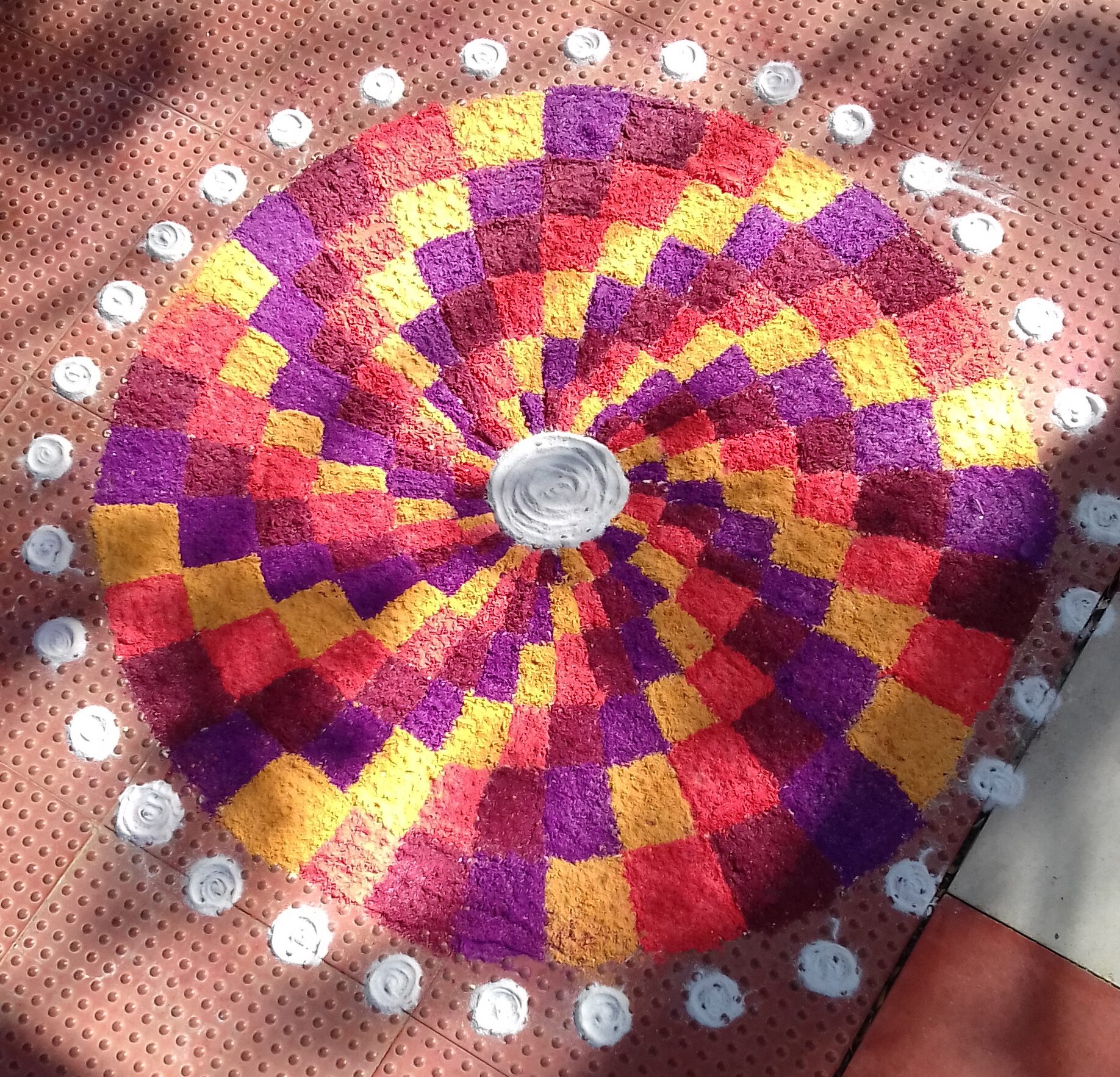 A-section-of-the-audience
Backdrop made by the college
Welcome Rangoli for the program
INDUSTRY – 4.0 Awareness Program: No. 6
NIQR Chennai Branch has taken up the mission of sensitising 20000 minds this year with Awareness Programs in other cities as well. The 6th program was organised in Government College of Technology, Coimbatore on 15th February 2017.
The Principal of the college, Dr. S. Palanisamy thanked NIQR for organising an awareness program in tune with the developments in industry. Dr. M. Natraj, Professor & HOD, Mech. Engg advised the students to make best use of this program which will be very useful for their career development. The enthusiastic students welcomed NIQR with a colorful Rangoli and a banner for the program arranged in a short notice.
Mr. C. V. Gowri Sankar, Secretary, NIQR Chennai Branch, an alumnus of this college conducted the program from 10.00AM to 12.30PM for 260+ students and staff covering the industrial and economical Scenario of India and explained the 4th Industrial revolution. The students were very much receptive and interacted well the faculty. Three of the students in their feedback appreciated NIQR's mission in giving a very useful and knowledgeable program.