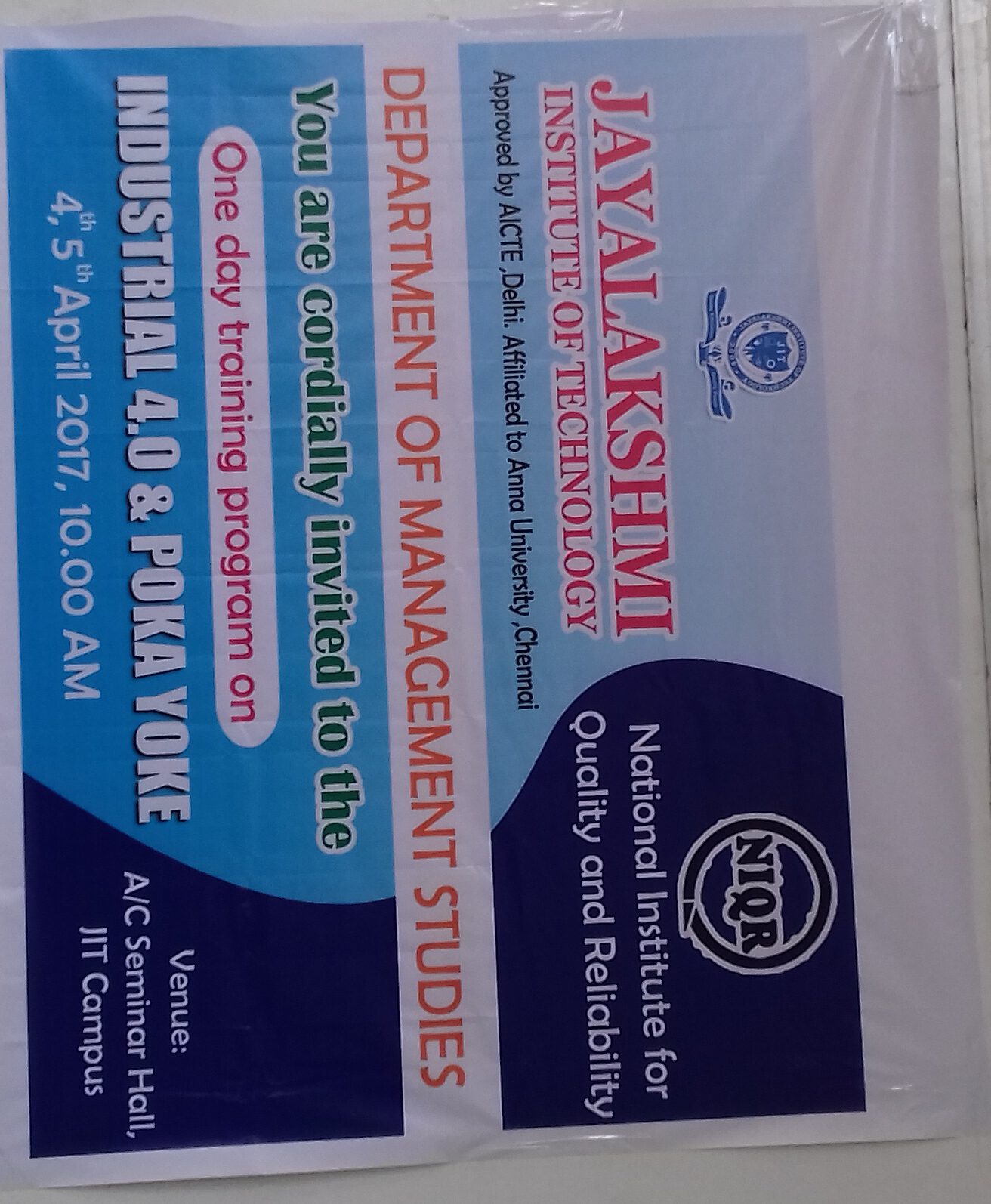 A-section-of-the-audience
Backdrop made by the college
INDUSTRY – 4.0 Awareness Program: No. 10
The 10th Program in the series was conducted in Jayalakshmi Institute of Technology, Thoppur on 5th April 2017. There were 100+ students and staff of MBA.
Mrs. B. Umamaheswari, HOD In-charge / Management Studies in her welcome address spoke about various initiatives of NIQR and urged the students to make full use of this program which is a new topic to all of them. She requested NIQR to arrange more such programs.
Mr. C. V. Gowri Sankar, Secretary, NIQR Chennai Branch, conducted the program from 10.00 AM to 12.30 PM covering the industrial and economical Scenario of India and explained the 4th Industrial revolution. Some of the students and staff members expressed their happiness in learning a new subject which will add value to their career.
At the end of the session, Dr. S. Mohana Murugan, Principal of the College discussed with each and everyone of the participants to spell out the gains of the program. The students were very happy to learn about AI, IOT and cloud computing and the challenges and opportunities facing India today and how the student community can help in bridging the growing skill gap.