One-day workshop on "Food safety, standards and HACCP"
One-day workshop on "Food safety, standards and HACCP" at Hotel Residency Tower, Trivandrum
Welcome address by Shri. C. Athi Pagavan, Chairman, NIQR Trivandrum Branch
Shri. K. R. Mohan Anantha Narayanan briefed about the workshop
The morning session was on the topic "Food safety" by Shri. A. Govindan
A view of the participants
The afternoon session was on the topic "Make food safe" by Shri. P. Moha
Participants engrossed in the lecture
Valedictory Function Shri. Venugopal, Ms HLL, Joint GM and EC Member Shri. A. Govindan Shri. P. Moha
Valedictory Function Shri. Venugopal, Joint GM of HLL and EC Member Shri. A. Govindan Shri. P. Moha
One day workshop on "Food safety, standards and HACCP"
NIQR Trivandrum Branch organized one day workshop on "Food safety, standards and HACCP" on Saturday the 18th June 2022 at Hotel Residency Tower, Trivandrum.
The program was coordinated by Shri. P. Muthuganapathy, Secretary, NIQR Trivandrum Branch, Dr. P. Sasikumar, Executive committee Member, NIQR Trivandrum Branch and Shri. K. R. Mohan Ananthanarayanan, Senior Vice chairman, NIQR Trivandrum Branch.
Shri. C. Athi Pagavan, Chairman, NIQR Trivandrum Branch welcomed the participants and the resource persons of the workshop Shri. A. Govindan and Shri. P. Mohan. Totally 36 delegates attended the workshop.
Shri. K. R. Mohan Anantha Narayanan briefed about the workshop; the participants were Professors from Indian Institute of Space Technology (IIST), Technical Assistants, Engineers, Canteen supervisors/ managers and cooks/ chefs from Liquid Propulsion centre, ISRO Inertial System Unit (IISU), Vikram Sarabhai Space centre (VSSC), ISRO Propulsion complex (IPRC), Hindustan Life care limited (HLL) and PRS Hospital.
The morning session was on the topic "Food safety" by Shri. A. Govindan and afternoon session was on the topic "Make food safe" by Shri. P. Mohan.
The following were covered in the day-long workshop
Why Food safety? – Recent food safety incidents such as food safety poisoning, after consuming shawarma; Shigella and other incidents.
What is food safety? – an interactive session kindling the interests of the participants
Food safety standards – brief introduction
How food safety? How food safety can be implemented across different types of kitchens were discussed in detail
Small video on HACCP (Hazard Analysis and critical Control Points)
The participants were given exercises during the workshop to enable them understand the subject better.
The Q & A session was conducted by Shri.Venugopal, EC Member. Dr. R. Sooraj from Indian Institute of Space Technology, suggested to include lecture on the food adulteration also in the workshop.
The valedictory function was coordinated by Shri.Venugopal, EC Member; the feed back from participants was excellent; There was also a requirement from "O by Thamara" hotel and Liquid Propulsion Systems Centre (LPSC) for conducting food safety workshop exclusively for their staff. All the participants were given participant certificate.
Shri. P. Muthuganapathy delivered the vote of thanks.
————————————————————————————————————————————————————————————————————————————————————————————————–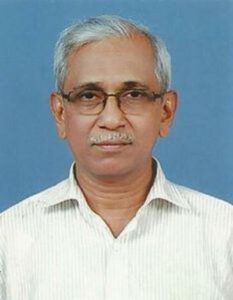 Profile of Shri. P. Mohan:
He has M. Sc Ed(chemistry).
He is former director BIS with over 28 years of experience in product certification of food and chemicals.
He is certified third party auditor for QMS, EMS, HACCP and FSMS, Tutor for High field UK HACCP courses.
An authority on bottled drinking water and acknowledged tutor for implementation of HACCP.
————————————————————————————————————————————————————————————————————————————————————————————————-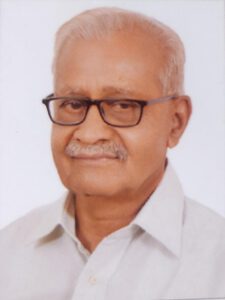 Profile of Shri. A. Govindan:
He is a post graduate in plant pathology.
He is former Director and head Food and Agri division BIS and former secretary of ISO Technical committee on spices and condiments.
He has published over 40 papers, nationally and internationally, completed over 3000 third party audits resulting in certification,
published 6 books on standards and food safety, conducted more than 100 lead auditor training programs on QMS, EMS and FSMS.