Training Program on "Awareness on Basic 7 QC Tools"
NIQR Chennai Branch organised a Training Program "Awareness on Basic 7 QC Tools" on 24th December 2021 at NIQR – Conference Hall, Nungambakkam.
There were 30 participants from industries consisting of Shop Floor Managers, Supervisors and Process Associates.
Ms Dhakshayeni, Head Administration & HR, NIQR Chennai Branch introduced the faculty, Mr. D. Rathinasabapathy to the participants; Mr. Rathinasabapathy has a rich knowledge of all TQM tools and techniques having retired as Asst General Manager from M/S Ashok Leyland
The faculty briefly described the 7 QC Tools and dwelt at length in Cause & Effect Diagram and Pareto Diagram; the entire session was highly interactive as the participants were made aware of the applications of Basic Quality Control Tools. The participants in their feedback expressed satisfaction with the methodology of the training with lot of shopfloor applications.
All the participants were awarded with NIQR Participation Certificate.
The program was coordinated by Dr. Ver Chezhiyan, Secretary, NIQR Chennai Branch and Mr. S. Murugan, Vice Chairman, NIQR Chennai Branch.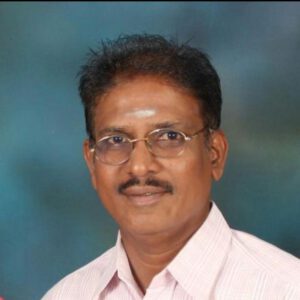 Profile of Mr. D. Rathinasabapathy
Mr. D. Rathinasabapathy has a BE from Alagappa Chettiar College and MBA from Madras University.
He is passionate in the Development of People, System Improvement, C S R and Problem solving.
He has 35+ years of experience in industries and retired as Assistant General Manager from 
M/S Ashok Leyland, Ennore.
He conducts training programs for industries and institutions on various topics which include Development of Quality Circle, Small Group Activity, Cross Functional Team, Implementation of 5S and POKA YOKE.
He is a certified auditor for Q M S (Quality Management System), E M S (Environmental Management System) and O H S M S (Occupational Health & Safety Management System)
Currently he is executive member of NIQR Chennai Branch.
Contact Details:
D Rathinasabapathy B.E., M.B.A.,
72A/152, Vellala street, R E Apartments, Purasawalkam, Chennai – 84
Ph: 9941917204; 044-26426360. E-mail: 72drathina@gmail.com
–
–
–
–
–
–
–
–
–
–
–
–
–