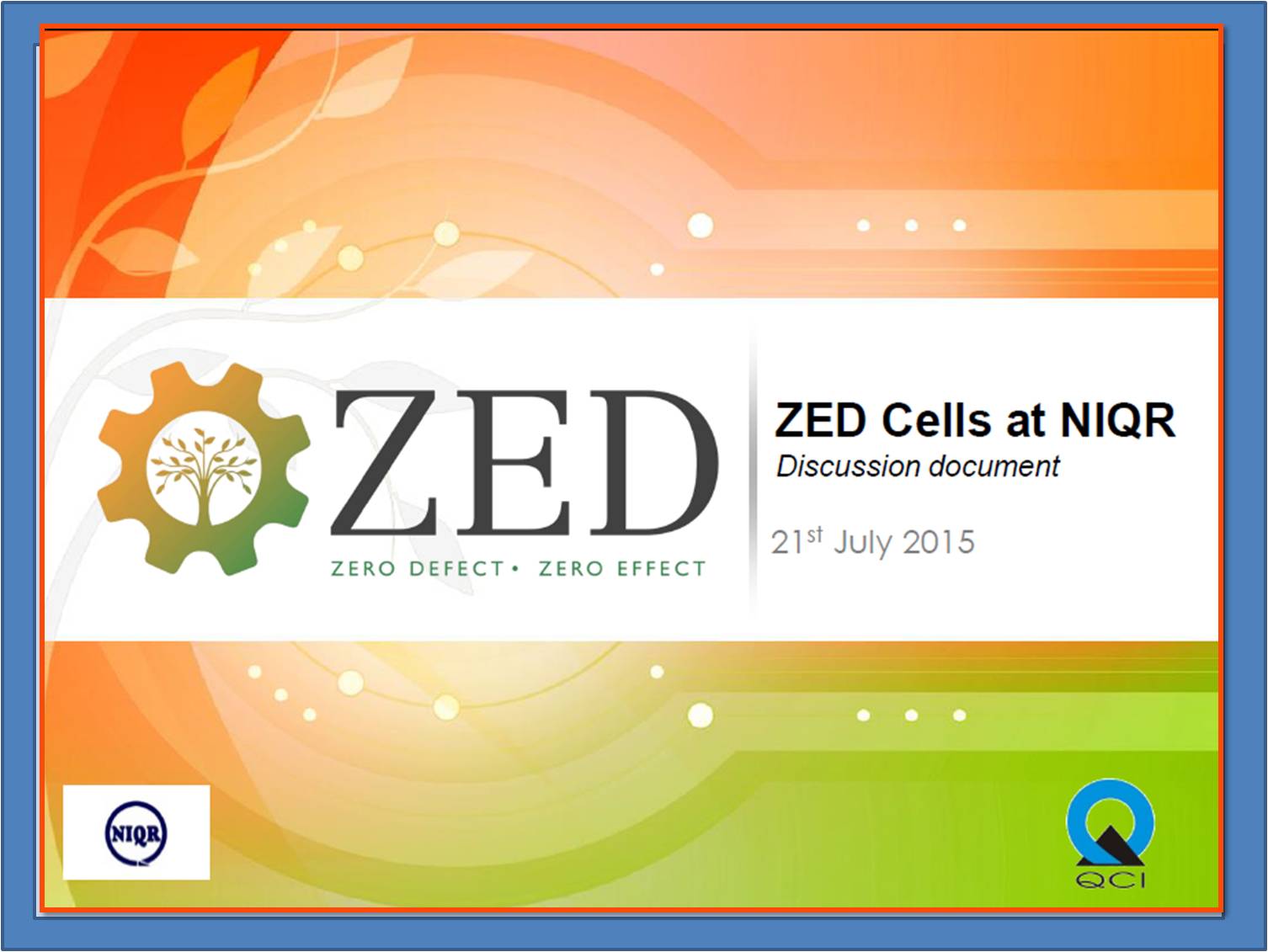 ZED Programme
The honourable PM's initiative of taking Indian Industries to higher levels to face international competition, through ZED (Zero Effect Zero Defect) has been launched and the registrations are now open. As a first step, the MSMEs can register online to avail the subsidy under the "Financial Support to MSMEs in ZED Certification Scheme" by Ministry of MSME, Government of India.
This scheme is aimed at assessing, rating and handholding Indian MSMEs to enhance their global competitiveness. Quality Council of India (QCI) has been appointed as the National Monitoring & Implementation Unit (NMIU) for this scheme by Ministry of MSME.
ZED will have many benefits, including:
Enhanced competitiveness of MSMEs in the global marketplace so that goods manufactured have no defects and hence zero recall from the market.
Enhanced environmental consciousness of MSMEs so that there is minimum impact on the environment and reduced carbon footprint.
Assisting the 'Make in India' campaign as well as the Defence Procurement Policy (DPP-2016), ZED will ensure that the larger companies investing in India have a ready- made & reliable vendor base to support their activities and an expansive base of trained human capital.
A "ZED Mark" to enable an MSME to be seen as a company with a difference.
Other benefits expected to be announced by the Government in the near future
The ZED Scheme has a four step process:
STEP 1: Register free on the online portal of ZED, www.zed.org.in using the following Link:
http://assessment.zed.org.in/Assessment/Assessment BeforeLogin.aspx using a valid (Indian) mobile number and email address.
STEP 2: Online self-assessment on the ZED parameters followed by Desktop Assessment
STEP 3: Site assessment, if selected on the basis of Desktop Assessment.
STEP 4: Consultancy: Rated MSMEs will have the option to avail the services of an authorized ZED consultant for gap-analysis and handholding.
Major part of the fees for desktop assessment, site-assessment and consultancy services will be covered through subsidy by the Government of India.
The Free Registration window (STEP 1) is now open for the first phase; hence all MSMEs are encouraged to register at the earliest.
Already 68 Industries have been registered under ZED Programme with support from NIQR and Ashok Leyland. Efforts are on to register more industries.